Private Wine Tasting Tour to Priorat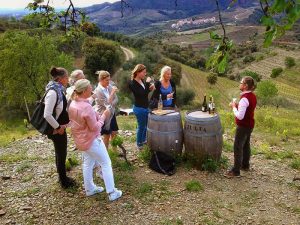 Priorat is a truly unique wine country. Ensconced among picturesque mountains and hills, it is considered by many to be home to Spain's most elite red wines. Producing wine since the 12th century, only in the past few decades has Priorat become a legend of Spanish winemaking.
A dry climate with limited rain resulting in very low yields, rocky, mineral-rich soils and the wisdom of the old vines lend full-bodied Priorat wines their distinctive character.
Our exclusive Private Wine Tour to Priorat from Barcelona is a perfect chance to discover all the secrets of Priorat winemaking, taste some award-winning wines and enjoy the region's beautiful landscape and villages. Our experienced and knowledgeable guide will tell you a lot of interesting facts about Catalan history, culture and traditions, and will be glad to answer all your questions.
Private Wine Tour to Priorat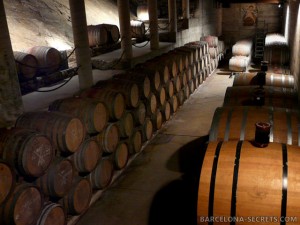 The suggested itinerary of the Wine Tour to Priorat includes a visit to 2-3 wineries with detailed explanations of the wine making process, a ride to the vineyards, wine tasting and lunch in one of the region's traditional restaurants. Alternatively, we can visit 1-2 wineries and an olive oil farm, OR 1-2 wineries and the beautiful mountain village of Siurana.
Tour Duration: 10-11 hours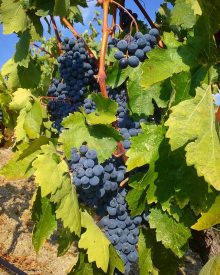 TOUR PRICE PER GROUP:
€595 (1-2 people)
€650 (3-4 people)
€750 (5-6 people)
€950 (7-10 people)

Extra costs: Wine tasting at the wineries (€15 – €30 per person at each winery), lunch.
For groups of 11 people and more request for price. Please also check our Wine Tours & Activities for Small Groups.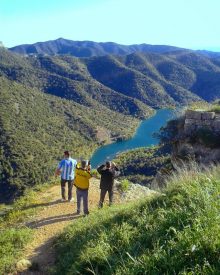 The tour is private, for you and your party only. The tour price is per group, not per person and includes a personal English-speaking guide and private transport (car or minivan). Pick-up and drop-off at your hotel or any other point in Barcelona.
No advance payment needed, free cancellation anytime before the tour date. We know plans can change, and we're OK with this. Just let us know as soon as possible if you decide to cancel a tour. You make the payment directly to the guide on the day of your tour.
To book a tour to Priorat, please fill out the form at the bottom of this page, or contact us at:
[email protected]
Tel.: +34664861414
See also:
PRIVATE WINE TOUR TO PENEDÈS 
PRIVATE TOUR MONTSERRAT & WINE
To book a Wine tour to Priorat now, please fill out this form, and we'll get back to you very soon!