What To See In Barcelona? Best Barcelona Highlights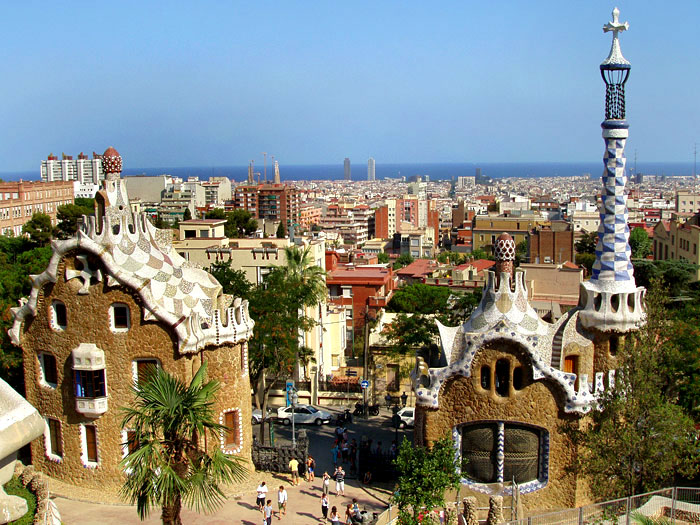 Ten things which make Barcelona a truly unique city.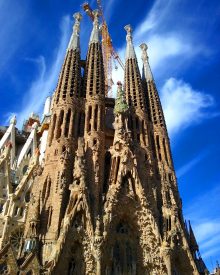 1. Sagrada Familia
This church, designed by Antoni Gaudi over 100 years ago and still unfinished, is the main symbol of Barcelona, its attraction No. 1. The construction of the church commenced in 1882. Тoday its fascinating design attracts millions of visitors each year. Without any doubt, this is one of the greatest architectural creations on the planet.
Barcelona Secrets tip: Sagrada Familia is an extremely popular attraction, which makes purchase of admission tickets on site almost impossible most of the year (except for the low season in winter). Tickets must be purchased online at the official website (www.sagradafamilia.org), better at least а few days in advance.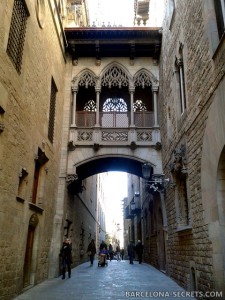 2. The Gothic Quarter (Barri Gòtic)
The medieval Gothic cathedral, the Royal Palace, two thousand years old Roman walls… The Gothic Quarter is full of history, beautifully hidden among tiny narrow streets of the Old Town. This neighborhood is also where some of the best traditional restaurant and cafeterias of Barcelona are located, along with numerous shops selling items produced by local designers and craftsmen.
Barcelona Secrets tip: Visiting the Gothic Cathedral of Barcelona is a must for all those interested in history and medieval architecture. In the morning and in the afternoon this can be done free of charge, while between 1pm – 5.30pm you need to buy a donation ticket.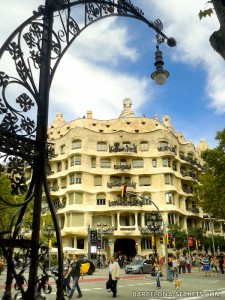 3. Casa Batllo and Casa Mila (La Pedrera)
Residential houses built by Antoni Gaudi on Passeig de Gracia boulevard are definitely some of the most unusual buildings you'll ever see. They were constructed in Gaudi's best years for some of the richest families of Barcelona and today are converted into museums and are protected as UNESCO World Heritage Sites.
Barcelona Secrets tip: Both houses can be visited inside, and we really recommend to do so to see Gaudí's outstanding interior design.
4. La Rambla Boulevard
The famous boulevard crossing the Old Town of Barcelona from Plaça de Catalunya to the Columbus monument in the Old Port. Don't miss La Boqueria food market, considered to be one of the world's 10 nicest markets. Kids would enjoy the living statues performing in the lower part of La Rambla, next to the Columbus monument.
Barcelona Secrets tip: Beware pickpockets! Tourist crowds at La Rambla is their favorite workplace. And avoid all restaurants located on the boulevard: despite having nice terraces, they are real tourist traps, bad quality and overpriced.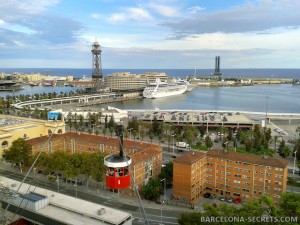 5. Montjüic Hill
This rock overlooking the port of Barcelona and the Old Town is not only an excellent viewpoint of the city. It has got numerous gardens and parks, two cable car roads, Olympics'1992 facilities and the former military fortress on the top. Great place to spend a day in relaxed green environment when you're tired of Barcelona's stone jungle.
Barcelona Secrets tip: you can reach Montjuic hill with public transport – there's a funicular going there from Parallel Metro station.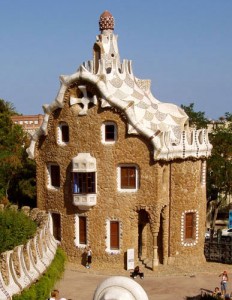 6. Park Güell
One of the greatest project of Antoni Gaudi, Park Guell was originally designed to be a luxury residential village. After the commercial plan failed, it became a municipal park. A marvelous harmony of architecture and nature reflecting the best years of Gaudi's life and work.
Barcelona Secrets tip: in high season try to visit the park in the late afternoon or early evening, in order to avoid the busiest hours when it's too crowded.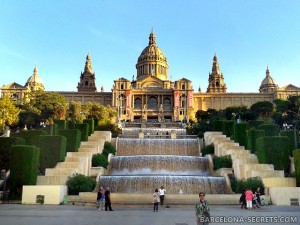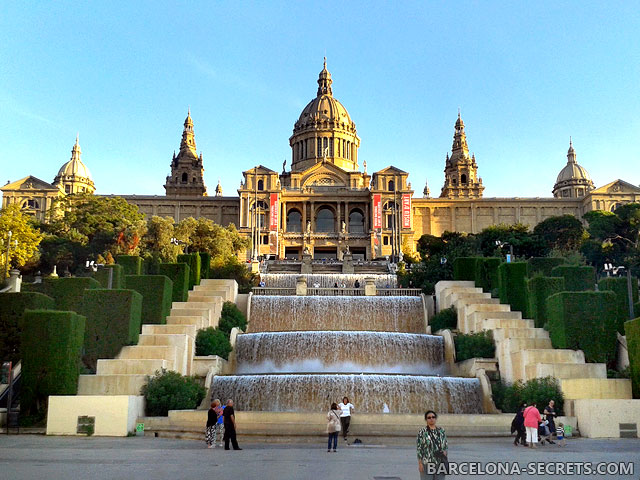 7. Plaça d'Espanya and the National Palace
Barcelona's biggest square was built next to a fairground of the Expo-1929. A unique architectural ensemble featuring numerous fountains, a former bullring Las Arenas, and crowned by the National Palace, today used by the National Art Museum of Catalonia (MNAC).
Barcelona Secrets tip: for the best panoramic view of the square, go to the roof terrace of Las Arenas Shopping Mall (former bullring).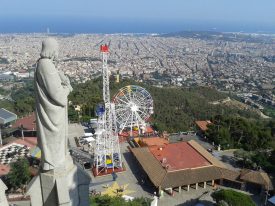 8. Tibidabo mountain
Tibidabo mountain is the highest point in Barcelona, offering you amazing views over the city at 500 metres above sea level. Besides panoramic view, there's also a nice neogothic church of Sacred Heart of Jesus and a century-old amusement park.
Barcelona Secrets tip: to get even higher, take the lift in the church and then climb some stairs to reach the Jesus statue. Best view guaranteed!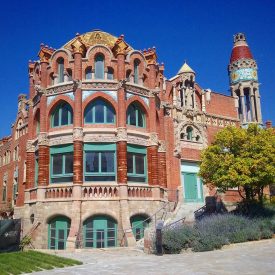 9. Hospital Sant Pau
The main masterpiece of another Catalan Modernisme architect – Lluis Domenech i Muntaner – is on UNESCO World Heritage list and is the world's biggest Art Nouveau complex. A charity hospital reminding rather a luxury palace today is converted into a museum.
10. Pablo Picasso Museum
One of the greatest artists of the 20th century spent in Barcelona his young years and started there his career of an artist. This period of his life and work is reflected in his museum, located in El Born neighborhood of the Old Town.
Our recommendation for the visitors of Barcelona is to stay in the city for at least 4-5 days. This will allow you to see the best of the city and maybe even make a day trip outside to explore beautiful Catalan countryside.
But even if you only have a day or two to enjoy Barcelona, we have the solution – book our private tours BARCELONA HIGHLIGHTS or BARCELONA IN A DAY to see all most important city attractions in just few hours, accompanied by a professional and friendly local guide!