Three Kings Parade in Barcelona (Cavalcada de Reis)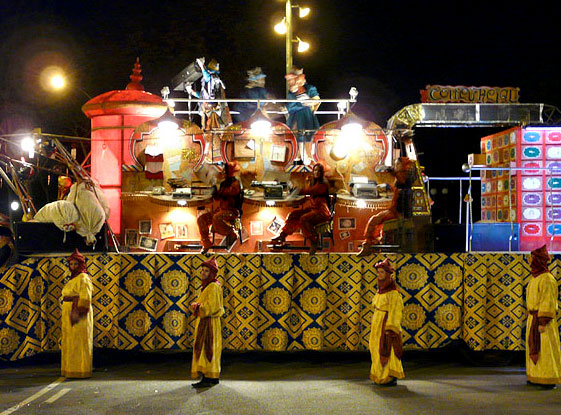 The Epiphany, or Three Kings Day on January 6th is one of the most important annual festivities in Spain, when all the businesses and shops are closed. This day is specially awaited by the children, because the Three Kings (also known as the Three Wise Men, or Magi) are the ones who bring the kids their gifts.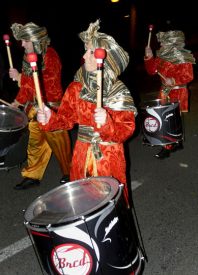 On the evening before the Epiphany, January 5th, every Spanish town has a festive procession of floats showing the arrival of the Three Kings – Melchior, Gaspar and Balthasar. They parade through the town with their servants, camels and postmen, being greeted by thousands of people.
In Barcelona, the Wise Men arrive by sea to the Old Port (Port Vell). The procession typically starts at 6:00 PM on Marquès de l'Argentera avenue, and finishes a couple of hours later at the Magic Fountain (Font Màgica) on the Montjuic hill. The Three King parade is a huge spectacle of music, light and color featuring hundreds of participants. It draws big crowds and is broadcast live on local TV. At the end of the procession, candies are thrown into the crowds from the floats.
Another important detail of the Epiphany celebration in Spain is a traditional pastry, called Tortell de Reis in Catalonia and Roscón de Reyes in the rest of Spain. Tortell typically has a round shape and has two hidden surprises: a dried bean, and a little figurine of the King. The person who gets the figurine is declared the King and wears the paper crown, and the one who gets the bean has to pay for the whole Tortell.
Photos of the Three Kings Parade (Cavalcada de Reis) in Barcelona:
©Barcelona Secrets 2017